Shopping the Best Jewelry in Newburyport!
If you are spending time in the beautiful city of Newburyport, MA make sure you don't miss one of the nicest jewelry shops located a bit off the beaten path! Pam Older Designs is a well known jewelry designer who relocated from NYC to live her creative life here in the Port City. Her jewelry is featured in the Sundance Jewelry Catalog regularly but all other creations are on display in her adorable shop on 42 Merrimac St. Pam's talented team does handmade, rustic, organic work in silver and gold on the premises and also designs fine and custom jewelry.Pam's jewelry is described as casual, sophisticated and clean. Her designs are always elegant and timeless.
(Below are special order 14k gold aquamarine oval hoops)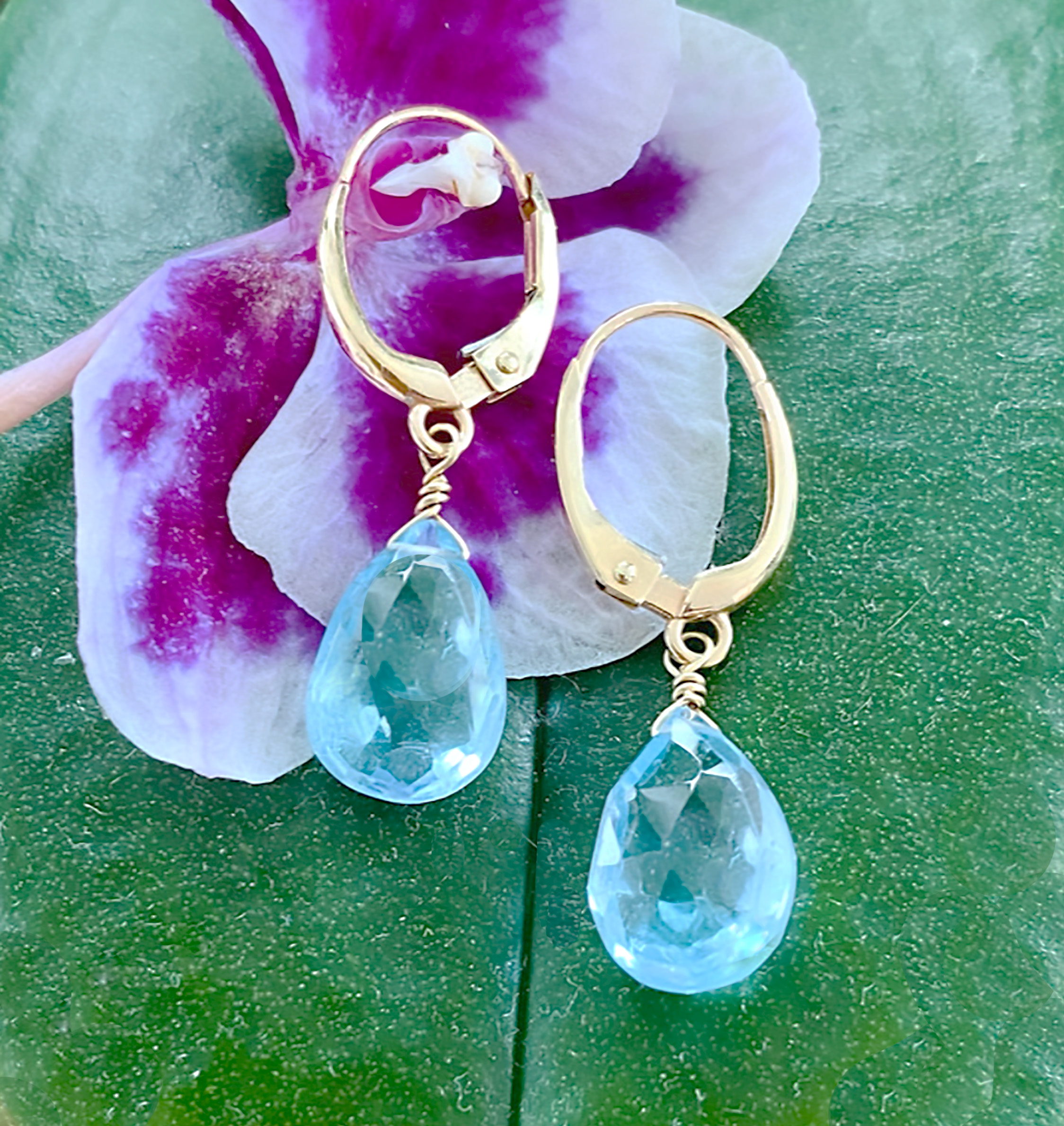 In Spring and Summer 2022 she can be found at the Vintage Bazaar and at Spring Fest in Waterfront Park. She also sells her jewelry locally at Shine, Muzio Gallery and many other fine shops around the USA.
Below are two pretty styles created for Spring/Summer 2022 featuring gold filled frames and stones like turquoise, peridot, pearls and customer's favorite stone- aqua chalcedony.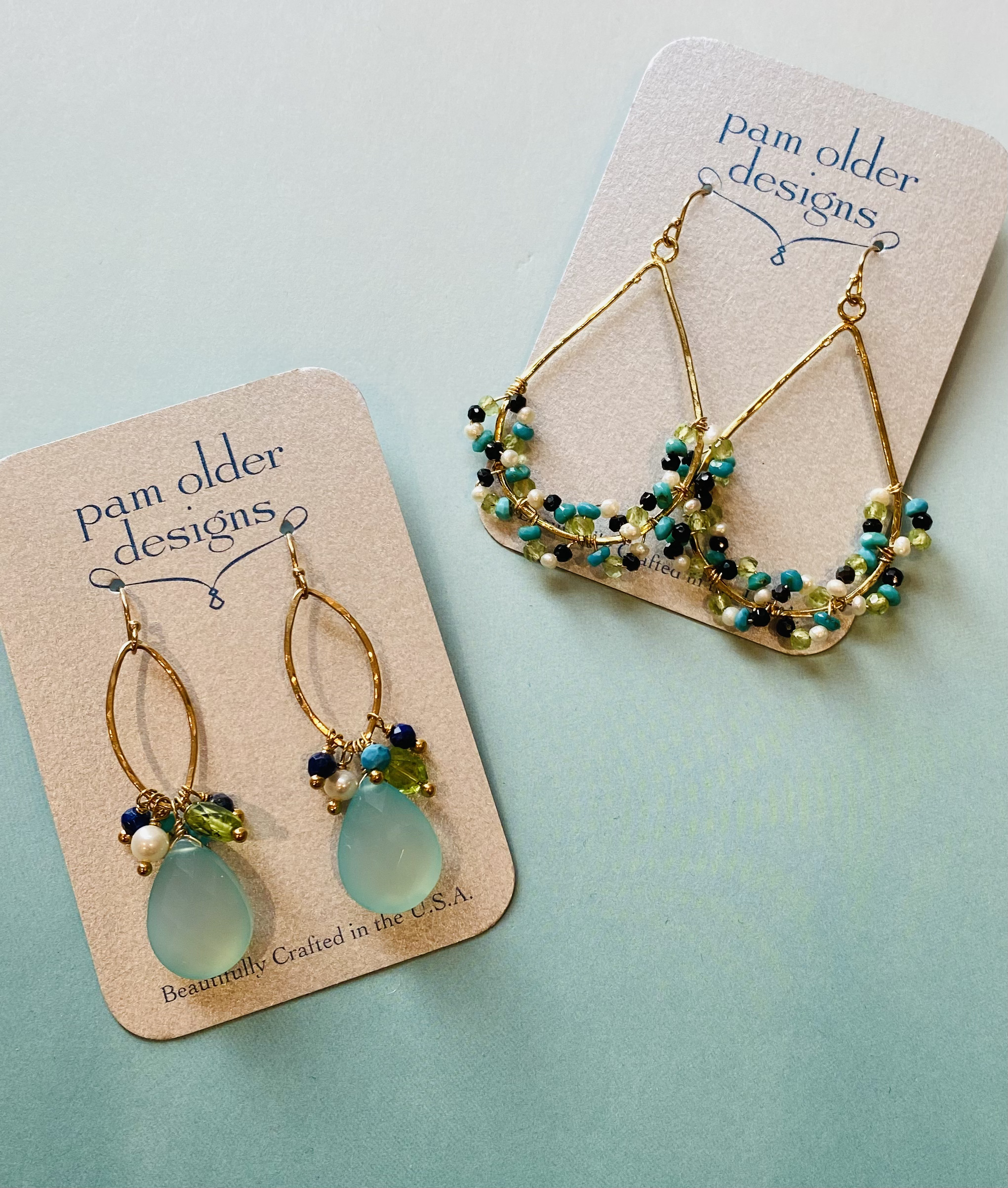 Pam Older Designs is located right next door to the Black Cow and easy parking is available directly in front of her shop- or behind her building. The public parking garage and lot are also close by. Call us at 978-358-83528352 for hours or to book a private appointment.
And consider Newburyport for a very doable weekend get away this season! It's beautiful year round but especially Spring-Fall!
The Diamond, Sapphire and Ruby Bee Pendant at the top of the page is very affordable and will make the best Mother's Day Gift! The vermeil nugget bracelet below is a signature piece.