What is Gold Filled Anyway?
What is Gold Filled Metal?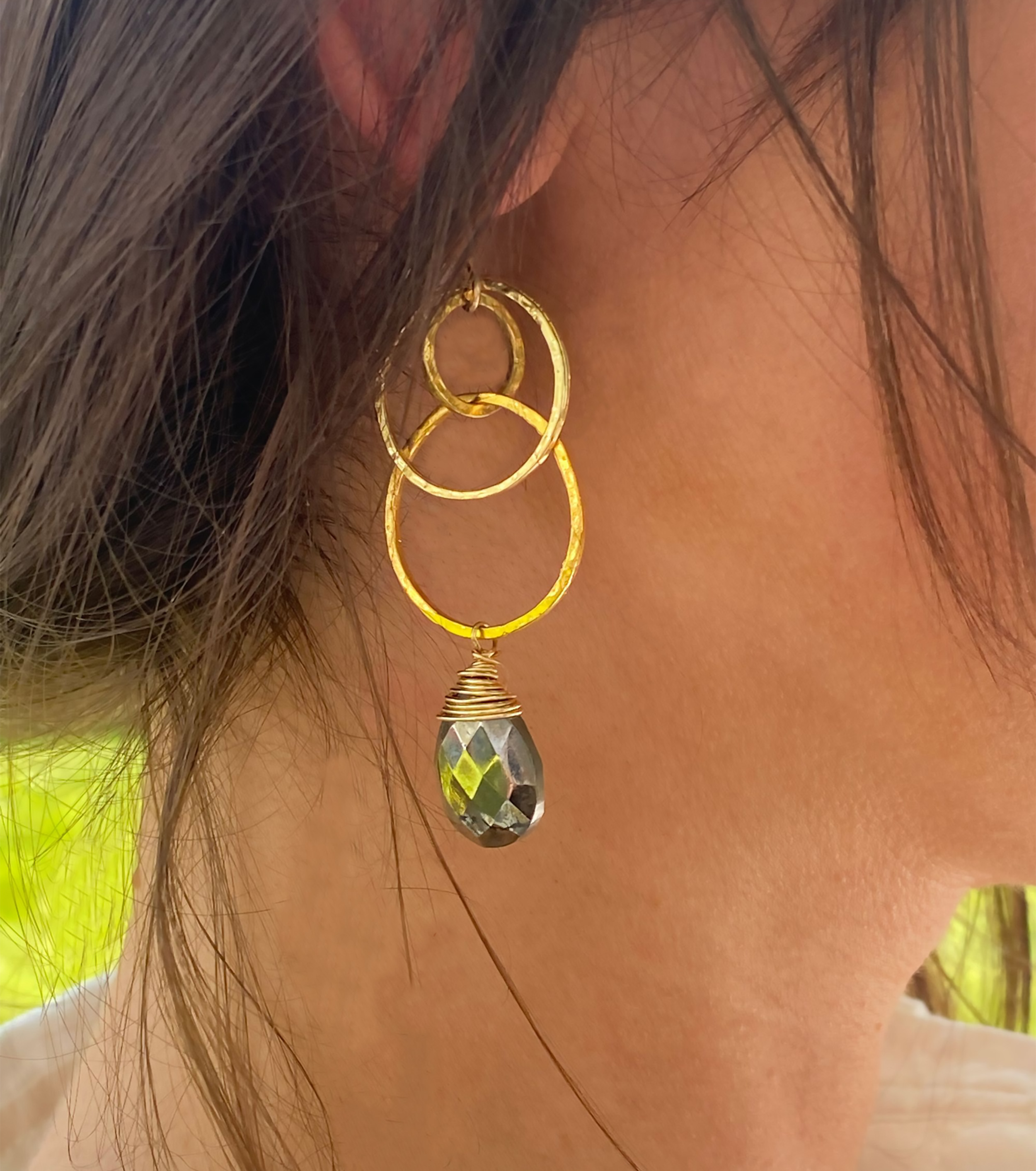 Source: Much content in this blog is from Rio Grande a well-known high quality jewelry supplier to the jewelry trade!
At Pam Older Designs we are often asked what Gold-Filled means. We use it often along with 14K
and 18K gold, silver and vermeil and the primary reason is it's affordable and a good way to show off our beautiful semi-precious stones.
Since the cost is more economical than solid karat gold, it's a great metal to use for our eclectic jewelry line- it is NOT Gold Plate which uses a microscopic layer of gold. Gold Plate is not a quality plating since it will wear off quickly. It is also different from Vermeil which is a thicker layer of real gold over silver with a much more durability.
To be marked with a "GF" stamp, the metal must have a layer of gold that is at least 10-karat and 1/20 (5%) of the items total weight. All of our gold-filled products, including ear wires have a 14-karat gold layer and meet the federal quality standards established by the FTC.
So How is Gold-Filled Made?
Gold-filled is made by adding a layer of 14 karat gold to a brass core, creating a tarnish-resistant surface where only gold is exposed. The metals are permanently bound together using heat and pressure, then are rolled and drawn to exact specifications. The industry shorthand notation is "14/20". This metal cannot be cast, but we use wire for most of our designs and in our ear wires.
Hope that helps you understand the difference between gold plate and 14k & 18 karat gold. Gold filled is a quality product that will retain its color indefinitely. It can be polished with a soft cloth or with a non-abrasive jewelry cleaner.