Positive Energy Garnets are January's Birthstone
Happy Birthday January babies! You're a lucky bunch because your birthstone is Garnet, one of nature's red hot gems. But don't just think RED, nature created Garnets in a rainbow of colors! Below is a jumble of Garnets and other stones in a funky jumble of color and silver beads.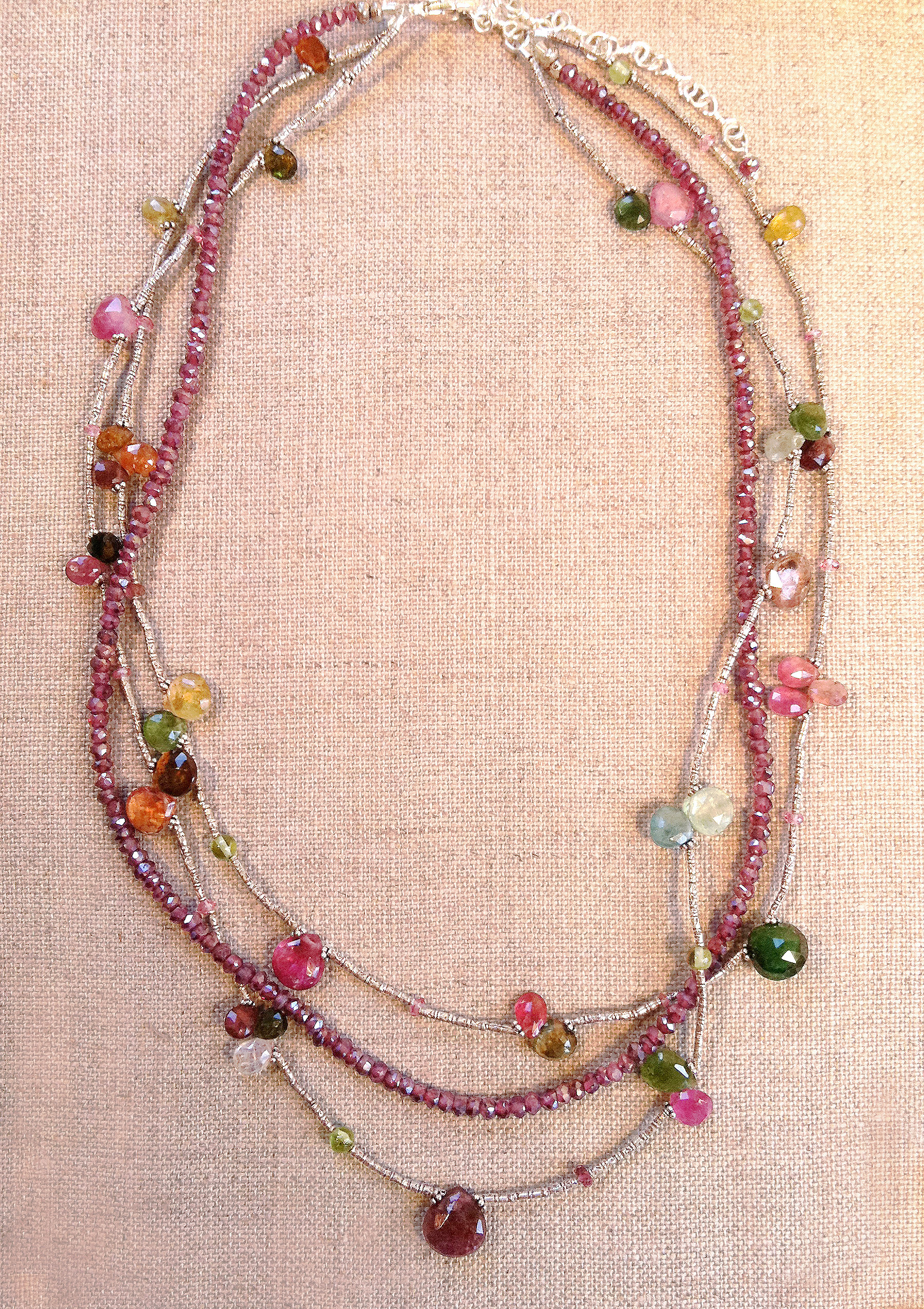 One of my favorites is Grossular Garnets (below) because if I buy a strand I get all shades of green, brown and if I am lucky, deep orange, all said to promote physical and mental healing. I love using all the shades together for a very earthy effect!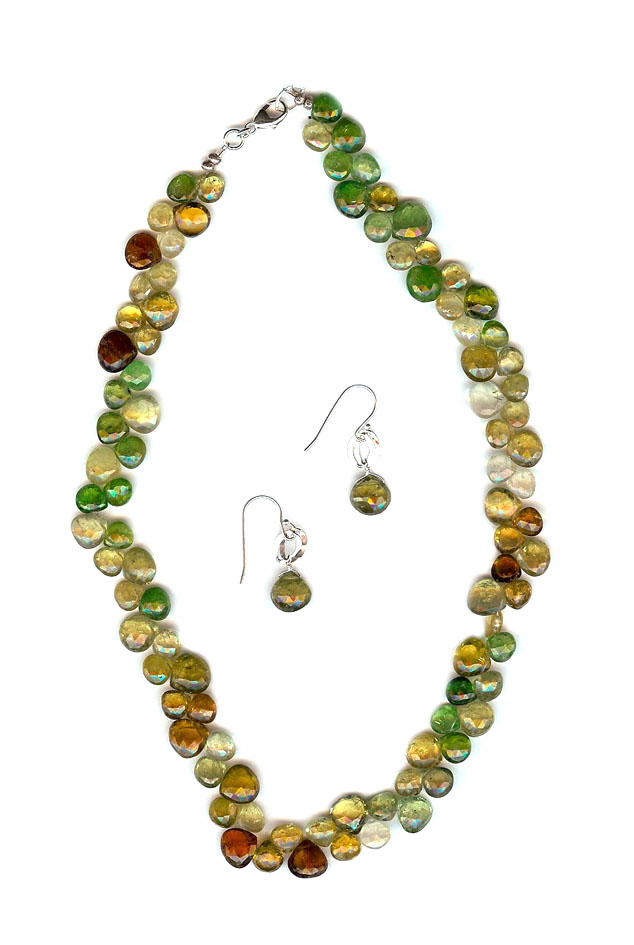 In my Thai silver bead necklace below, I used Garnet, Mandarin Garnet and Labradorite for a colorful combination.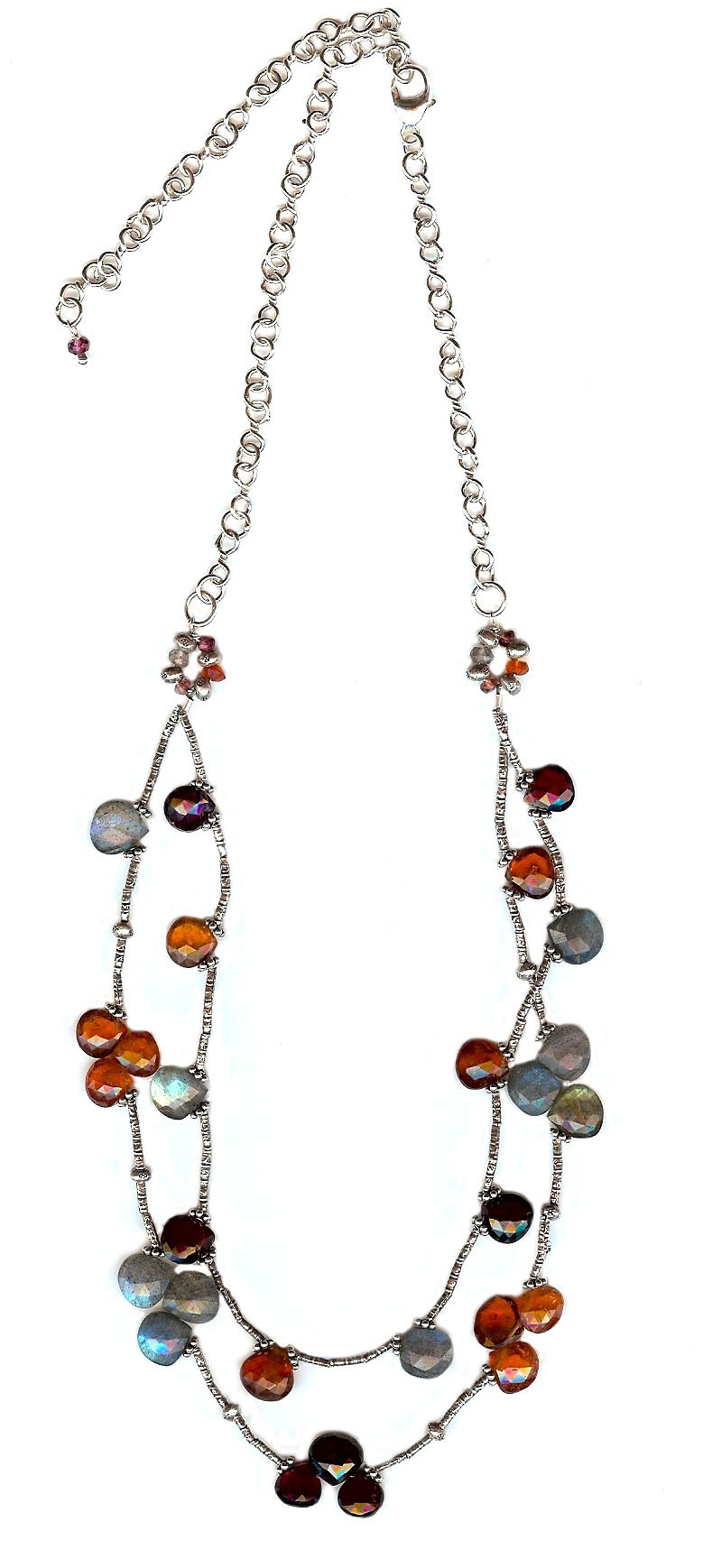 A really pretty kind of garnet is called Rhodolite Garnet, which has a pinker burgundy shade.But no matter the color, all garnets are said to bring prosperity, peace, promote positivity and help cultivate friendships- so garnets are the perfect gift for your friends.
Remember Garnet and its red color mate Ruby are both popular Valentine's Day stone! Please check out www.pamolderdesigns.com or visit our shop in Newburyport, MA. for some really appealing handmade jewelry.