Gold Chokers are Big!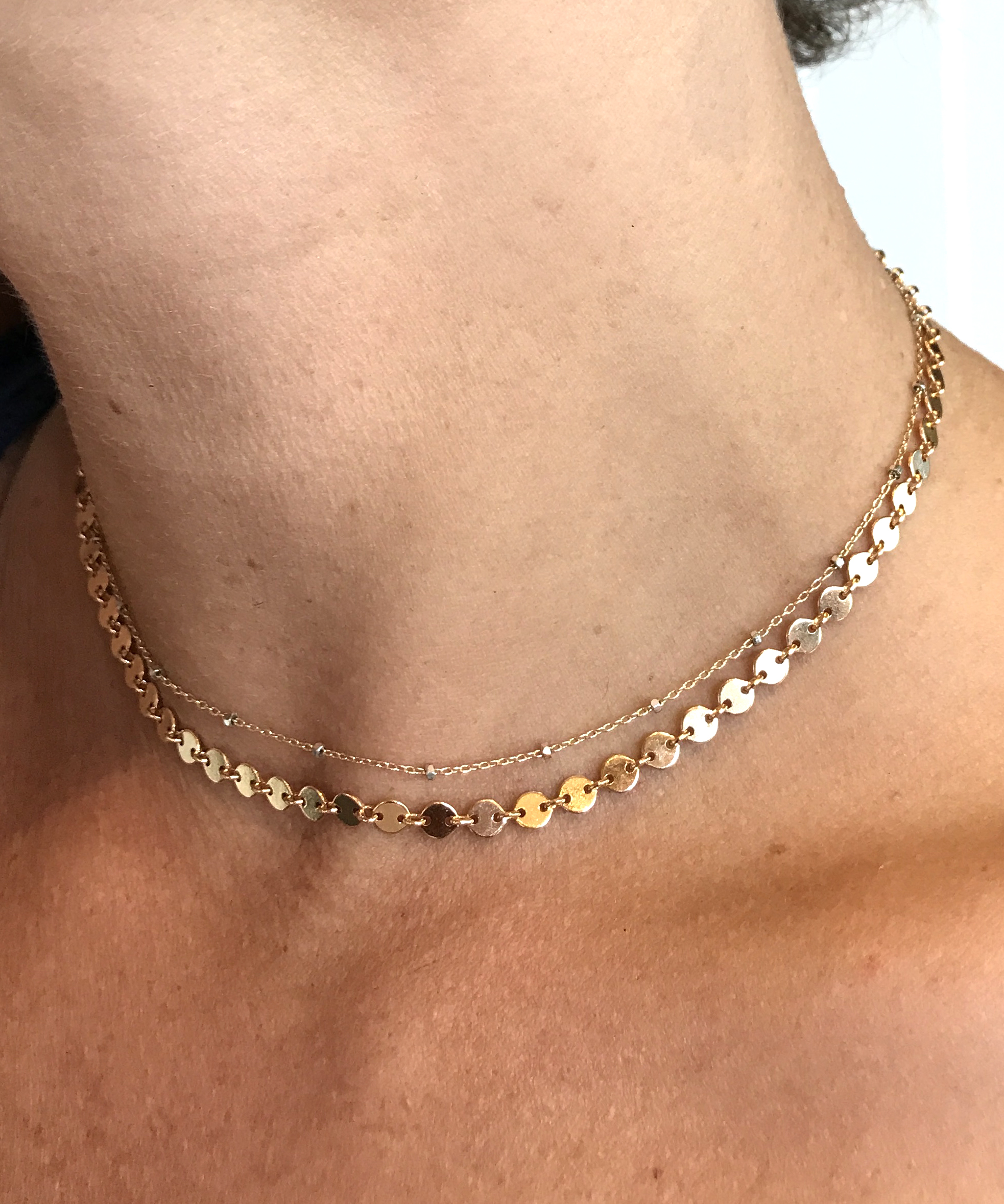 People are coming into our shop looking for chokers- just like back in the 1970's. Chokers are so easy to make and look dramatic if you have a nice neck and sense of style! Best of all we can create them out of all materials from leather to chain to beads. Got a special charm or pendant? Let us make it into a casual choker.
To go along with the sequin chain theme of our new earring collection we came up with the is very pretty14k gold filled choker that can be worn alone or layered with longer necklaces. We also have it rose gold!
Drop into our shop in Newburyport and see more!