New Turquoise you Must Have!
Don't you love wearing turquoise in the Summer? After wearing my favorite stone, pyrite, all Fall and Winter, I like this burst of color.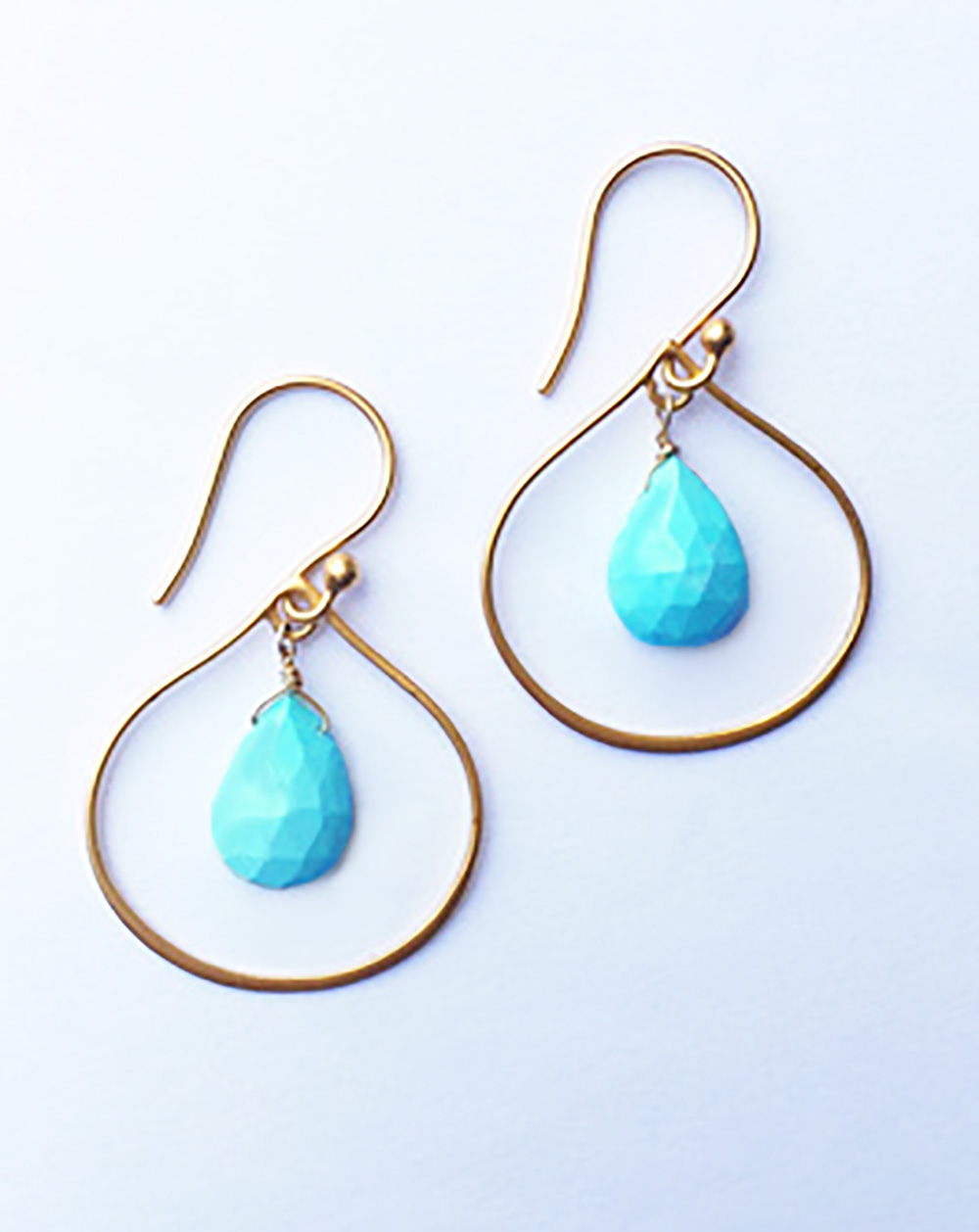 The Turquoise and vermeil "stick" earrings below look ancient and modern at the same time ( I think I need a new name for them too- any ideas?) The turquoise heshi beads work perfectly.