Letter from Sardinia!
Hi Friends,
I just returned from my third visit to the island of Sardinia, Italy.The water, the food, the friendly people and the language (which I continue to try and learn) draws me there and this visit did not disappoint me. I traveled with my adult kids, a cousin and two friends and it was conflict free and pure contentment from the time we jumped in the water after 19hrs of traveling to the moment we left 7 days later. 7 days was not nearly enough but Pam Older Designs needed me!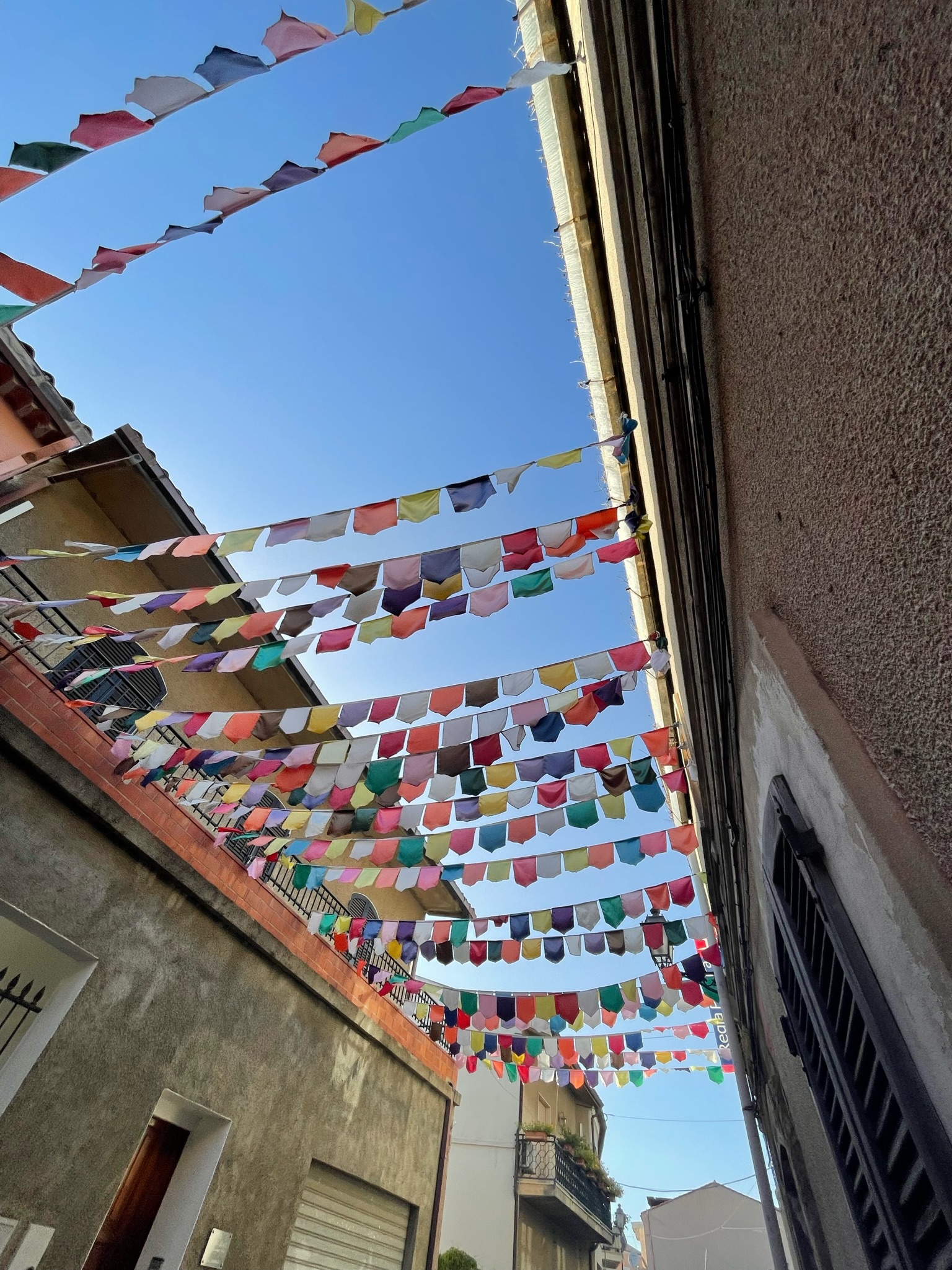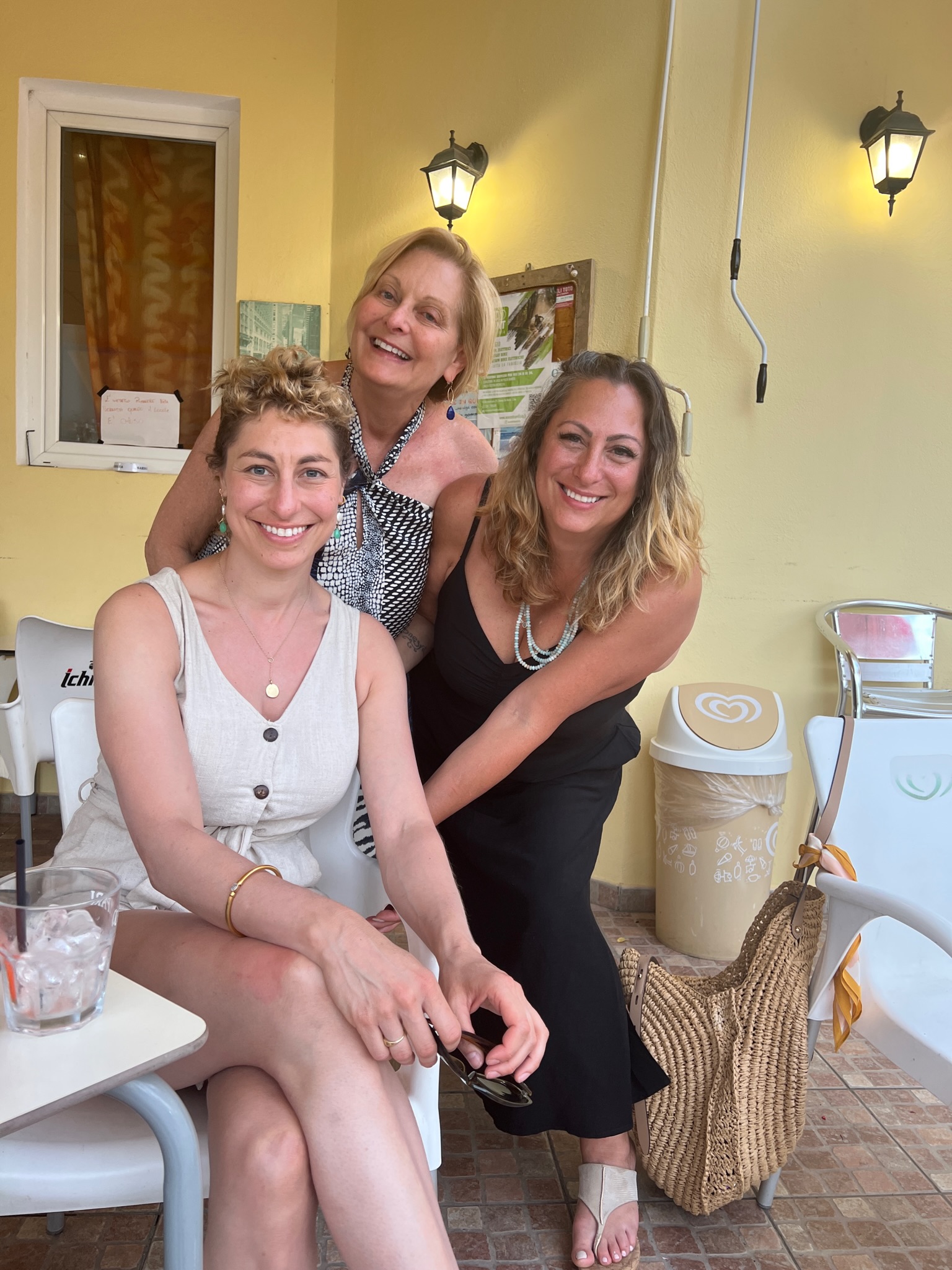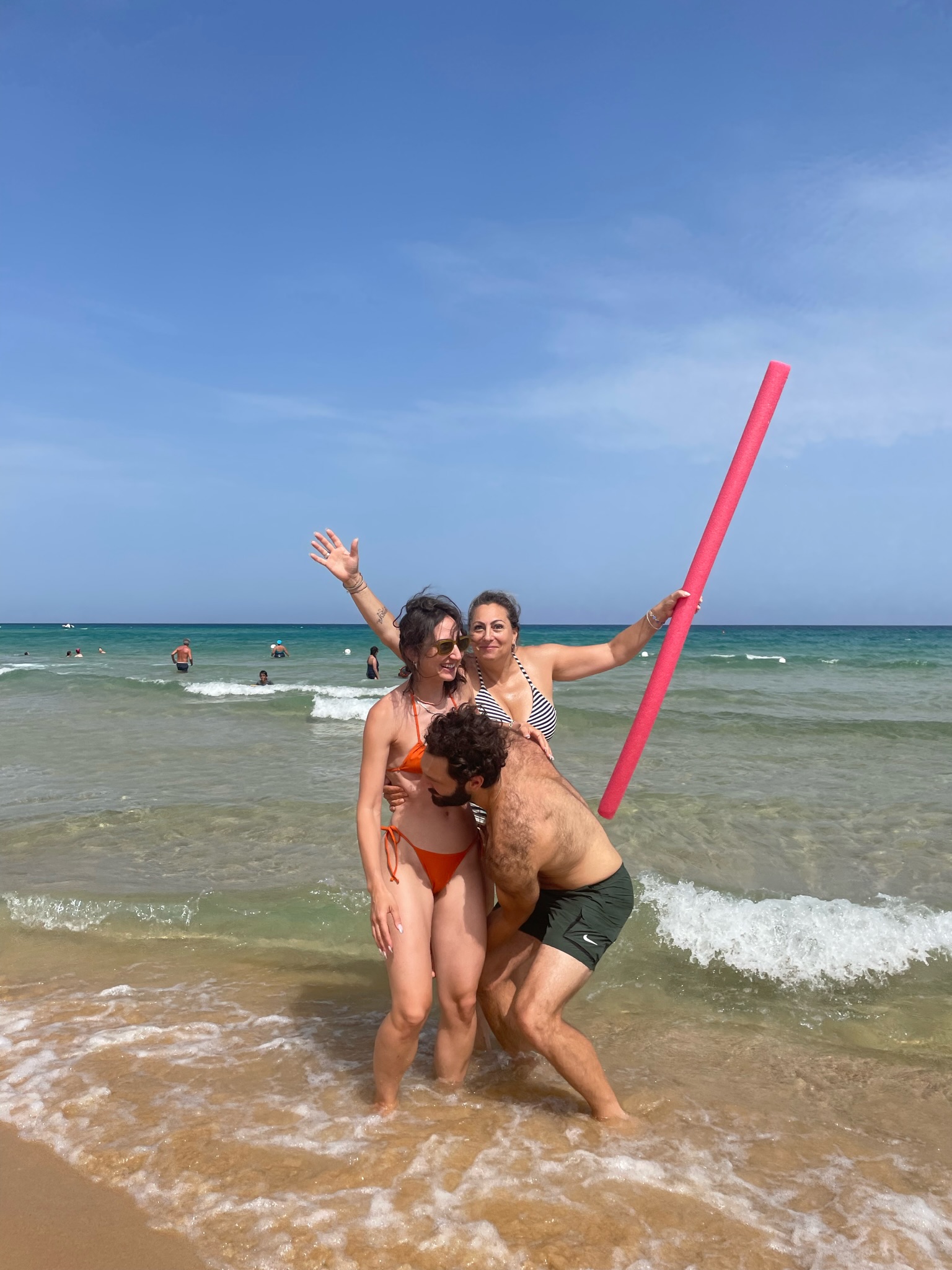 I am hoping to return in Sept. 2023 with a new group of people who are intrigued.
A picture of our cove just steps from our little house.
A wonderful trip to Cagliari, Pula, Nora, Chia & Teulada!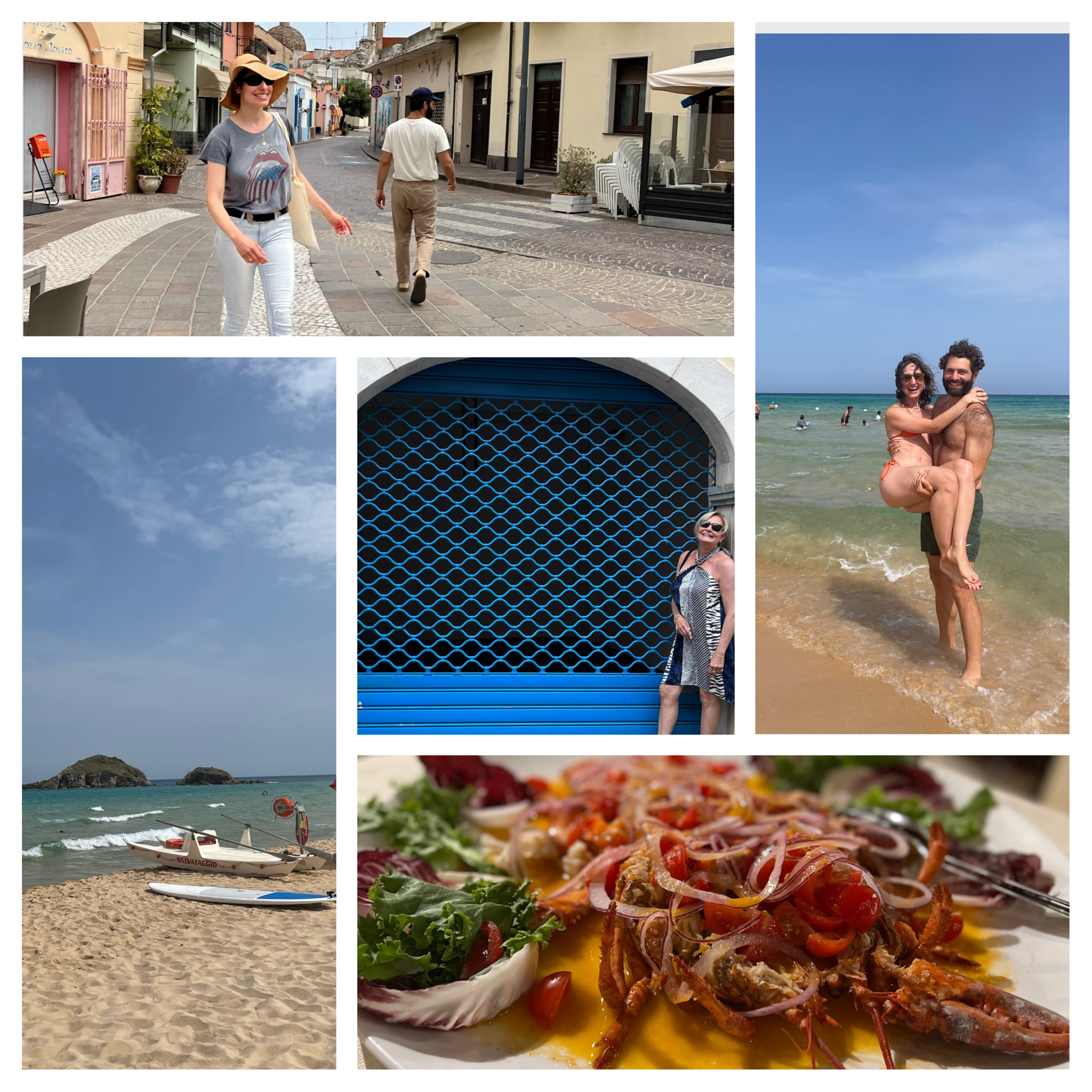 So while I have started a few paintings inspired by this enchanting Island, I am still processing my ideas for jewelry.
The subtle pastel colors and the vibrant pinks and reds of the flowers, fruit and vegetables are going to show up somewhere soon!
Ciao,
Pam