Jewlery Remodeled? We love to do that!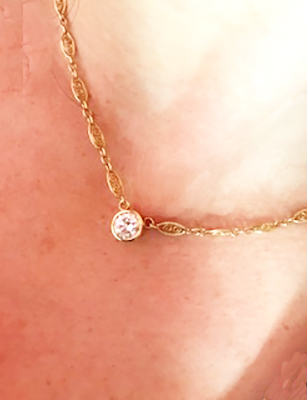 Still love this delicate design that was designed for a pretty customer in Larchmont, NY. We remounted her diamond in a filagree setting and put it on an antique filagree chain. I want to make this for myself, but I am thinking about doing it with a Tanzanite stone.
Another project we did involved two old diamond watches that a friend brought me. She thought we could make necklaces for her two nieces but I couldn't get excited about that idea. The watches just had to go! So here is what we did with the diamonds! Two bracelets that are much more modern and wearable!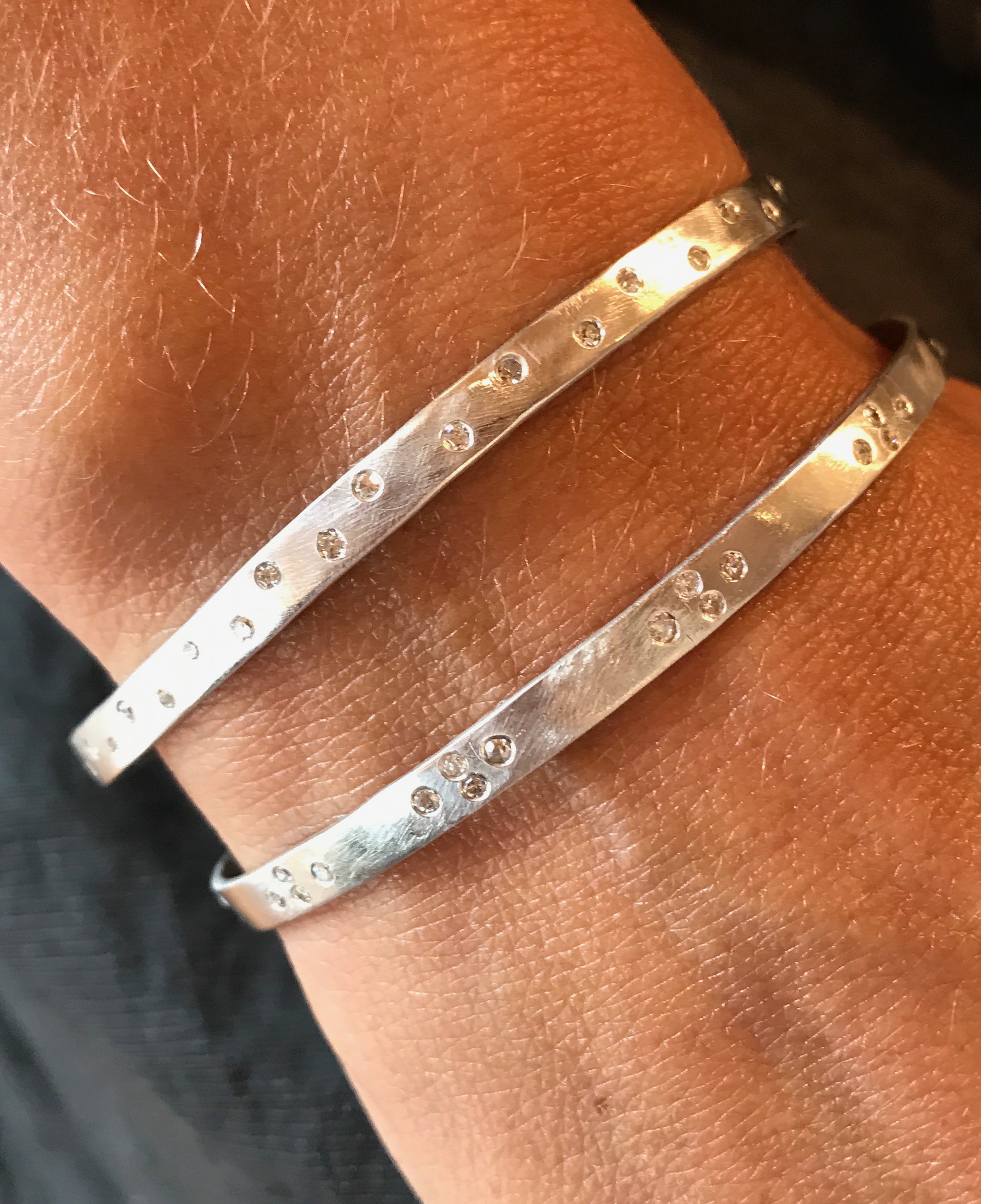 Do you have diamonds that are sitting around? Come explore a million things we can do to get them out of your jewelry box and onto your body!