Great Silver Jewelry
I love to work in all kinds of metals and with a variety of precious and semiprecious stones, but I've always had a fondness for creating with silver, ever since my first days learning as an apprentice at OM, a silver jewelry shop in Coconut Grove, Florida. Silver is a versatile metal, relatively inexpensive and looks fantastic with diamonds or colored stones. It can be oxidized, or polished to a bright gloss or treated with a matte finish. I have been using silver in bracelets with white topaz to achieve this gorgeous look! The cuff below looks quite interesting with an organic hammered surface and matte finish. It has a super artisan feel. It's only$ 275.00 and you can buy it here- Silver Hammered Cuff Bracelet.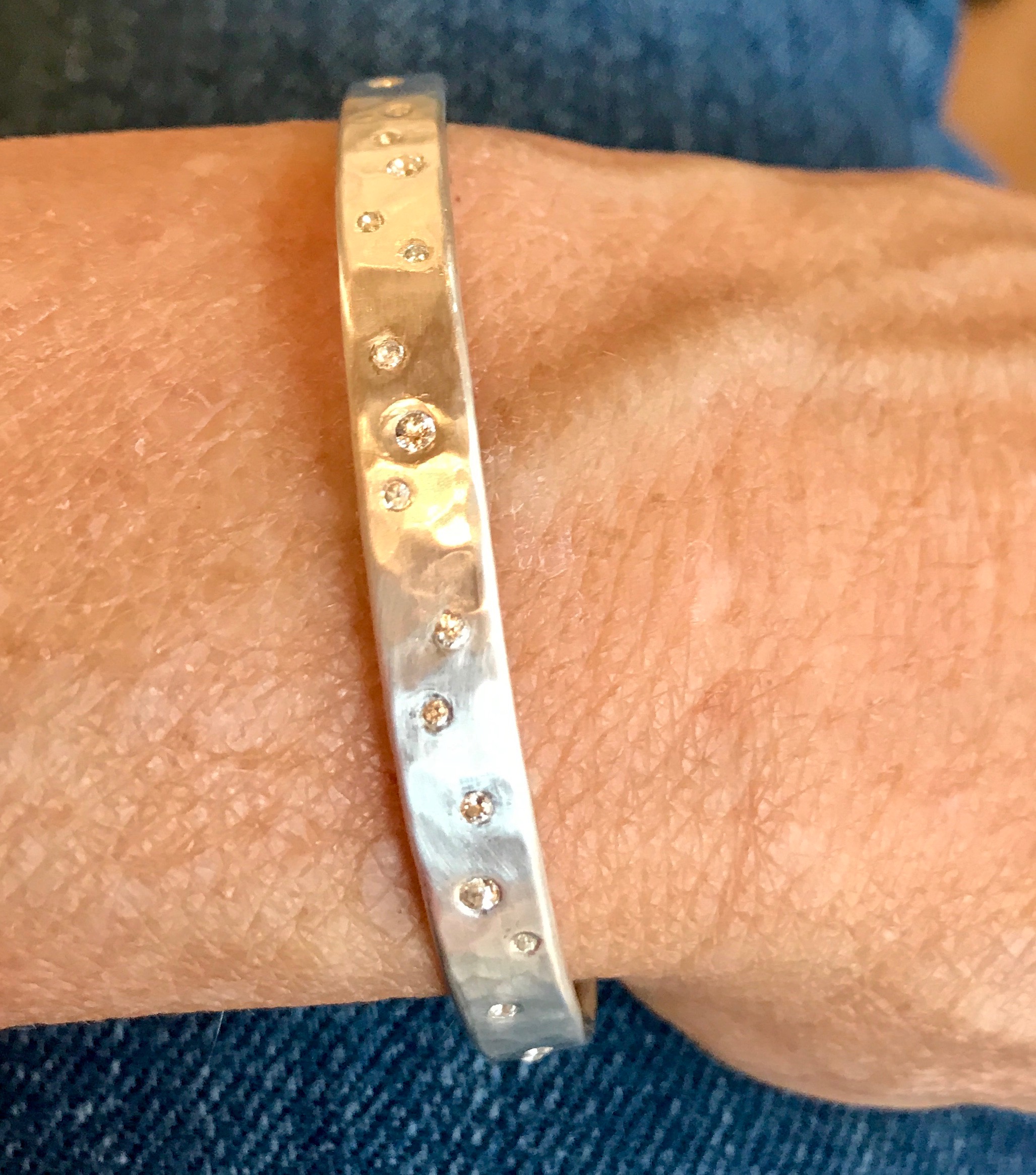 Let Pam Older Designs make you one of these pretty silver bracelets!