Five Gifts A Jewelry Designer Recommends for Valentine's Day
What jewelry lover doesn't love Valentine's Day? We are freezing this Winter so a piece of jewelry to warm the heart seems like a natural idea! Here are our favorite pieces to give for the holiday!
Everything is ombre this year, clothing, home decorations and hair! So naturally we were inspired to design an ombre necklace with shades of pink and purple in natural stones. This one is ready to go in Pink Tourmaline and Amethyst. We can make it 14k gold too! Just ask-we have a full shop but will always make up a piece that you might be dreaming of. We have a talented team that is ready to please you! It's under $200.00 so it will fit your budget and still have something left over for flowers!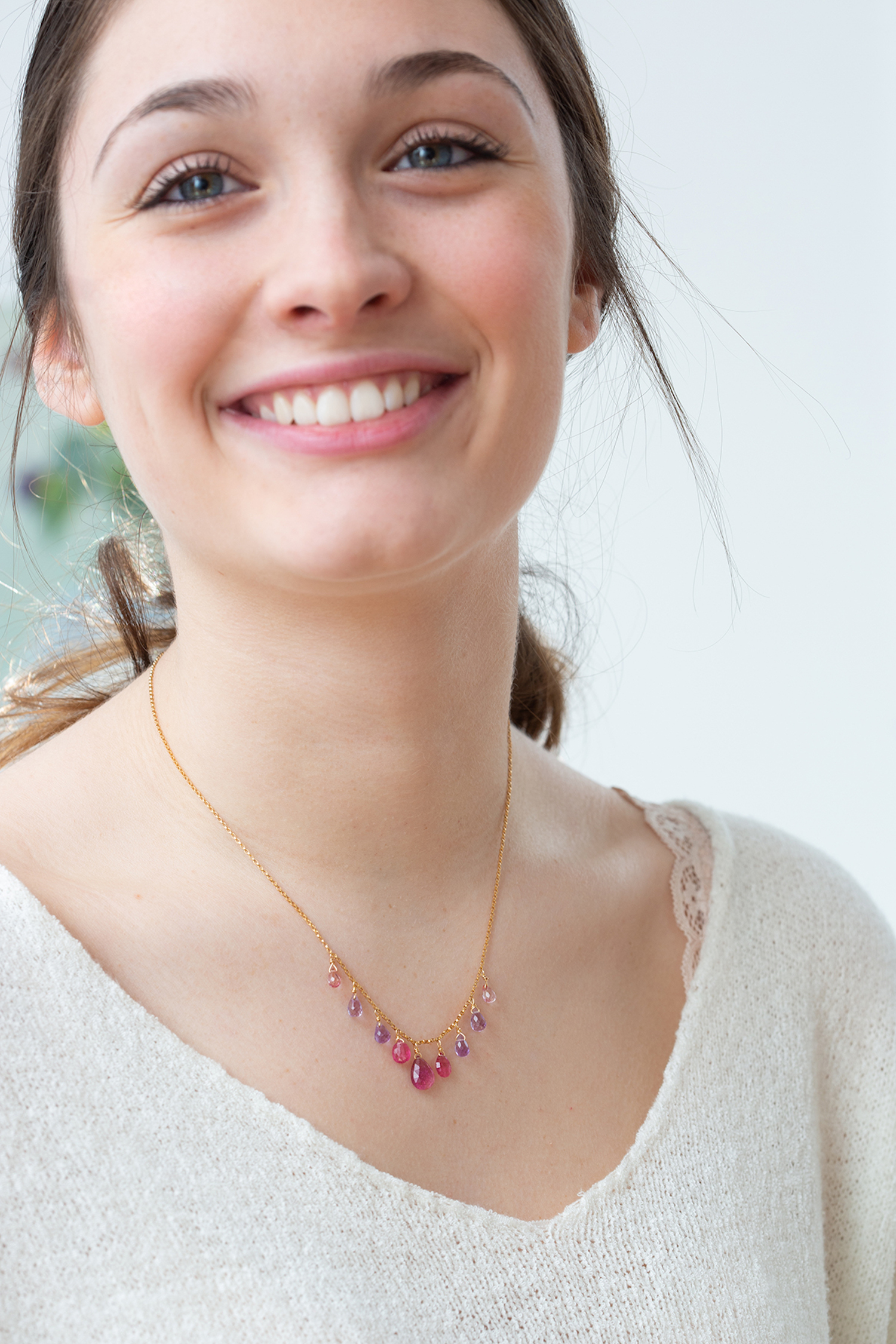 While you are at it look at this Tourmaline ring! It is the sweetest ring we know and sure to be a keepsake. Tourmaline comes in every color and this shade has to be seen in person to appreciate! We also make this delicate ring in aquamarine and morganite, some in white gold.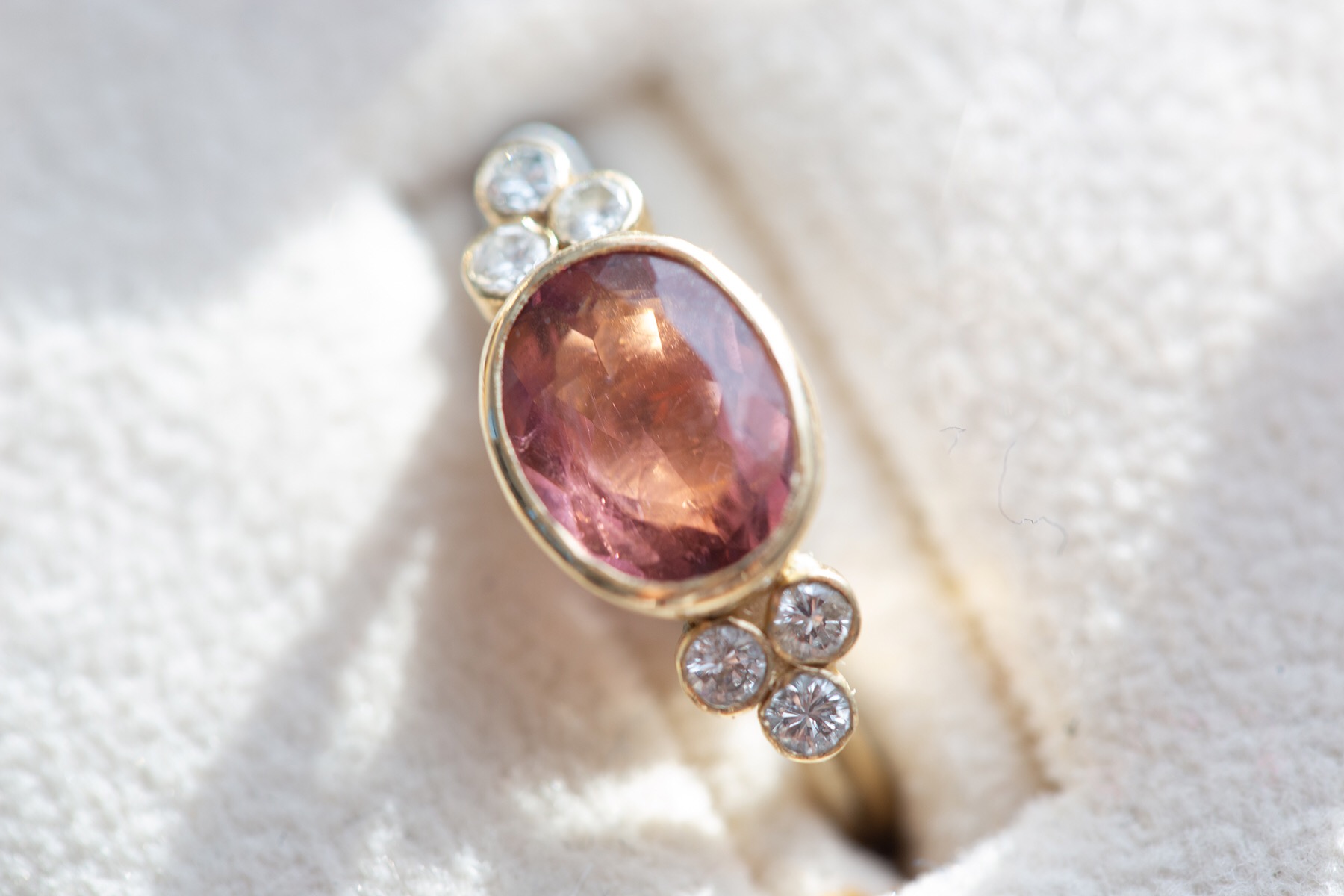 Our Daydream Rainbow Moonstone Silver earrings are pure simplicity, but so lovely- anyone of any age would be attracted to these handmade delights? Smooth white moonstones reflect and flash to make you feel like a snow queen! We lightly hammered the silver tear drop hoops to add light texture and style. We think the effect is mesmerizing!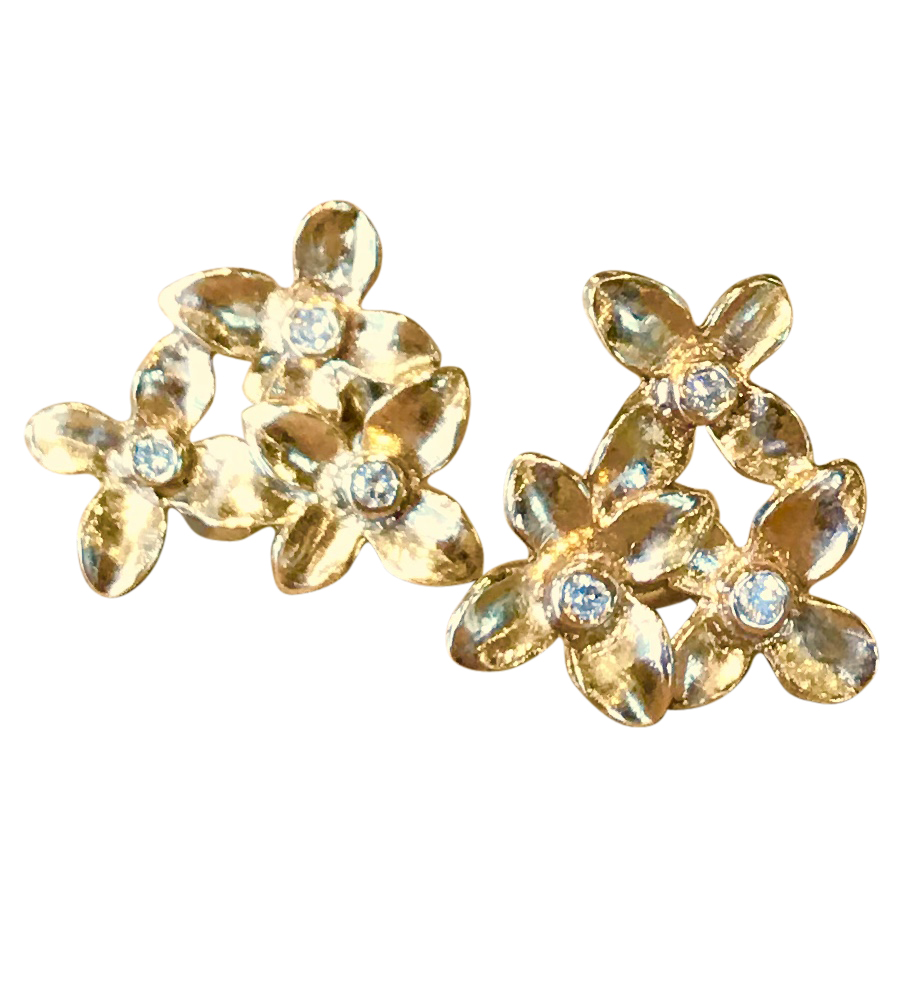 Ok you really want to splurge and show someone just HOW special they are! Here's our favorite Morganite Woven Band ring with a sprinkling of flush set diamonds in the bands. Sizing it will take at least a week so please hurry in if you want to snag this one from our shop. Otherwise allow 4-6 weeks and we can always customize one for you. We recently did one in silver with Ameythst.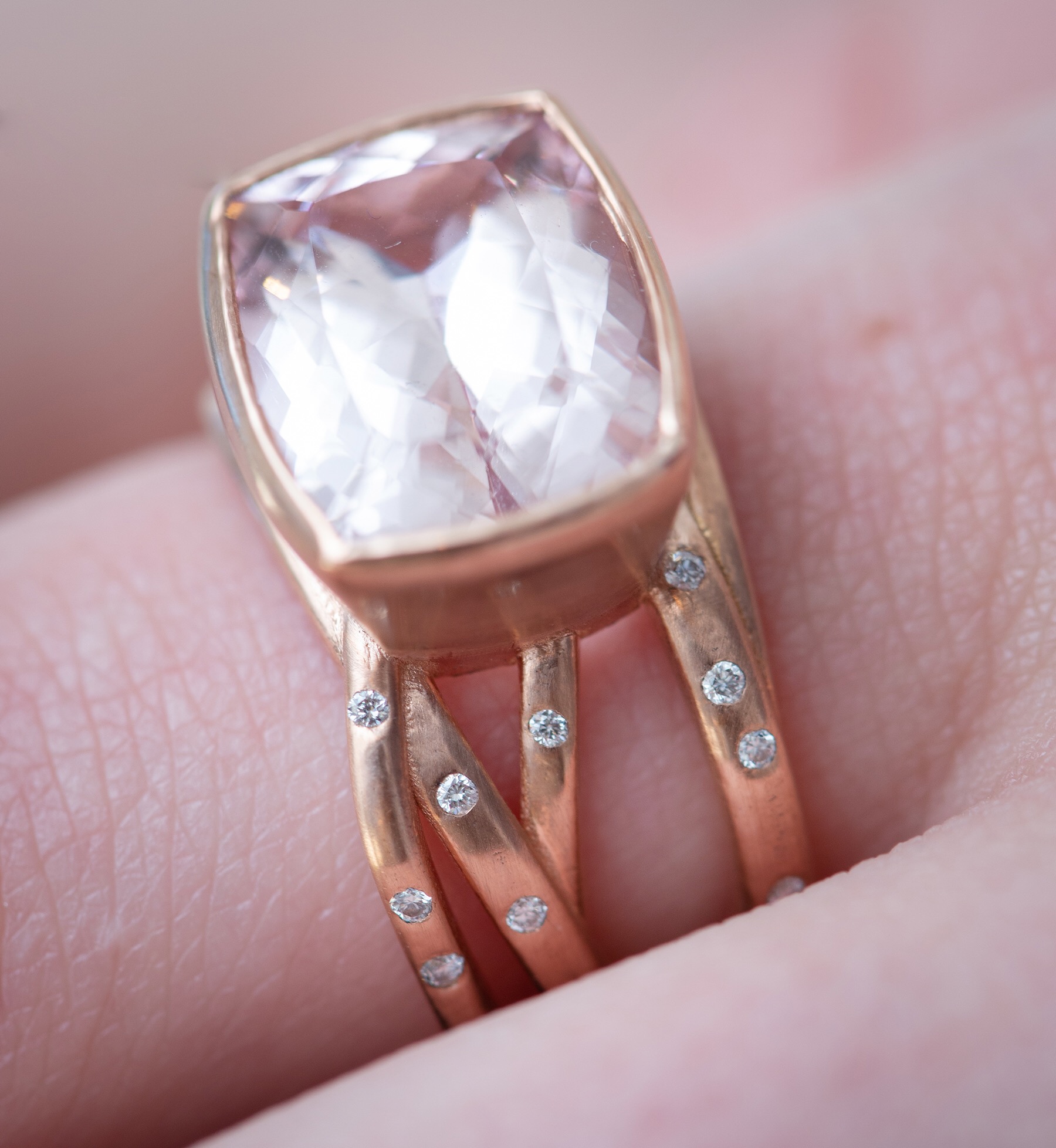 Aquamarine is everyone's favorite stone and we have a pretty one waiting for you! This pretty ring can be an engagement ring that won't break the bank! Ands it's just lovely.
Happy Valentine's Day From Our Team at Pam Older Designs! We have gifts that start at 38.00 so you can be sure you find handcrafted jewelry at your budget and not sacrifice quality, style or beauty.