Aquamarine and Amethyst Birthstones For February and March: Designer Jewelry Pieces You Need To Own
Birthstones are gemstones dedicated to each month of the year that hold significance in different traditions around the world. Birthstones have always been known to bring good luck to the wearer. Over the years people have worn birthstones in personalized jewelry pieces- dangling earrings, pretty bracelets, or delicate necklaces with gemstones embedded in pendants. Most commonly birthstones are worn as rings.
If you too are an jewelry or stone enthusiast who believes gemstones have energies (which they do), here are 6 pieces of designer jewelry that you can wear if your birthstone is Aquamarine or Amethyst!
Tourmaline and Amethyst Drop Necklace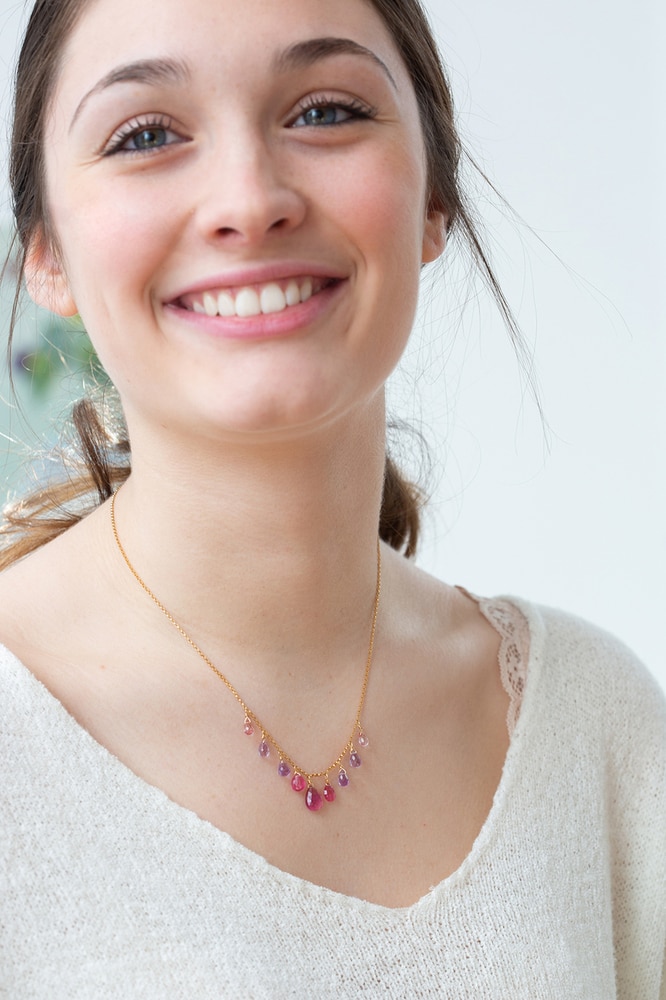 This is an easy to wear item principally because it is just so damn cute! But the tourmaline mixed with amethyst and rose amethyst drops should bring you good luck too. Wear this delicate necklace with everything for a feminine look.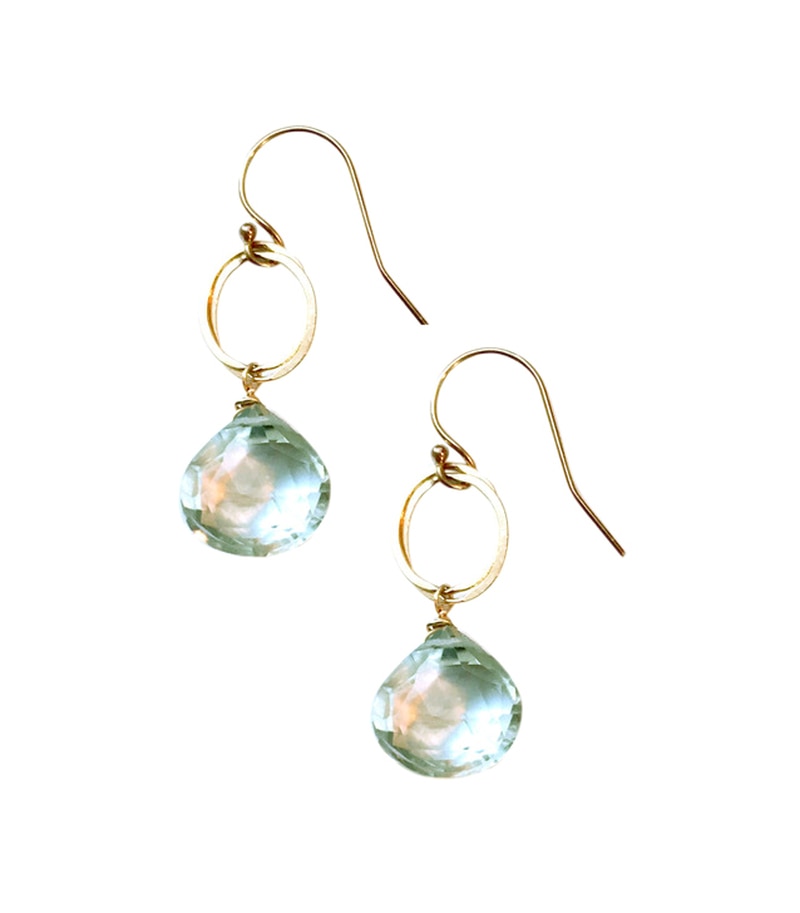 Maybe you are a little unconventional- small gold loops with gleaming green amethyst set the mood! These earrings are lightweight, minimal yet breathtakingly ethereal. You can gift this handcrafted artisan jewelry to any woman born in February and make her smile (order a pair for yourself too).
Modern Edge Amethyst & Labradorite Earrings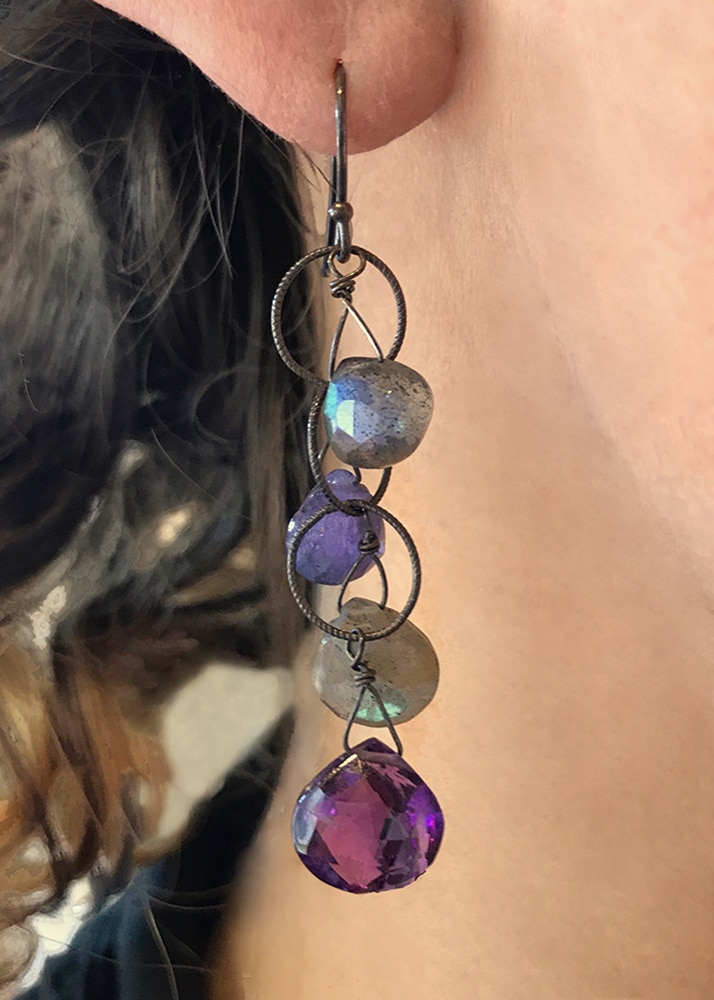 The moody colors of our Modern Edge Amethyst and Labradorite earring repeatedly win our customers over. This is a "must have" for anyone who loves their birthstone. With contemporary styling and oxidized silver, this pair of dangling amethyst earrings may also enhance your insight. An added bonus- labradorite is a highly protective stone. It is a Unique gift option for anyone who was born in February.
Aquamarine Diamond Princess Ring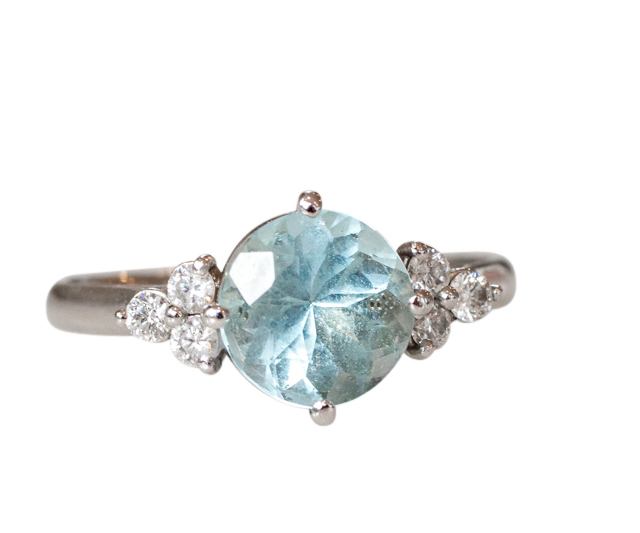 If you have been looking for something sparkly and beautifully handcrafted, the Aquamarine and Diamond Princess ring is the ring for you. This will become an heirloom piece to hand down, but enjoy it for now!
Aquamarine and White Topaz Inspiration Ring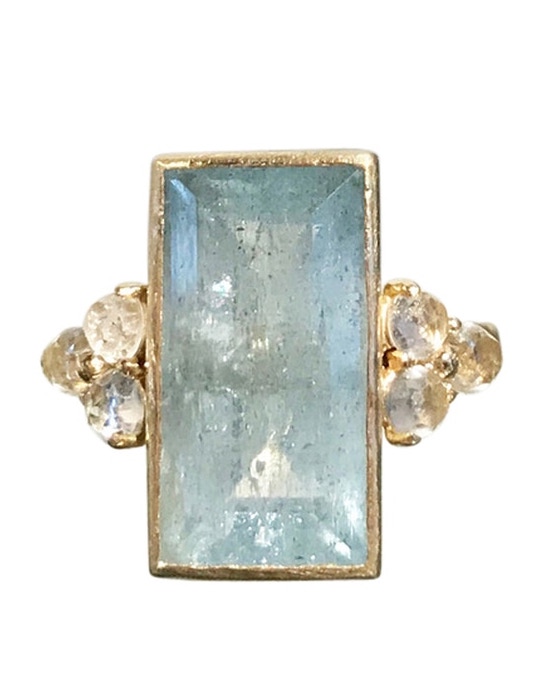 The Aquamarine and White Topaz Inspiration Ring is dramatic and is the most glamorous ring in our collection. It is handcrafted with love in a very limited edition. On each side is a trio of stones set with white topaz.
Om and Aquamarine Charm Necklace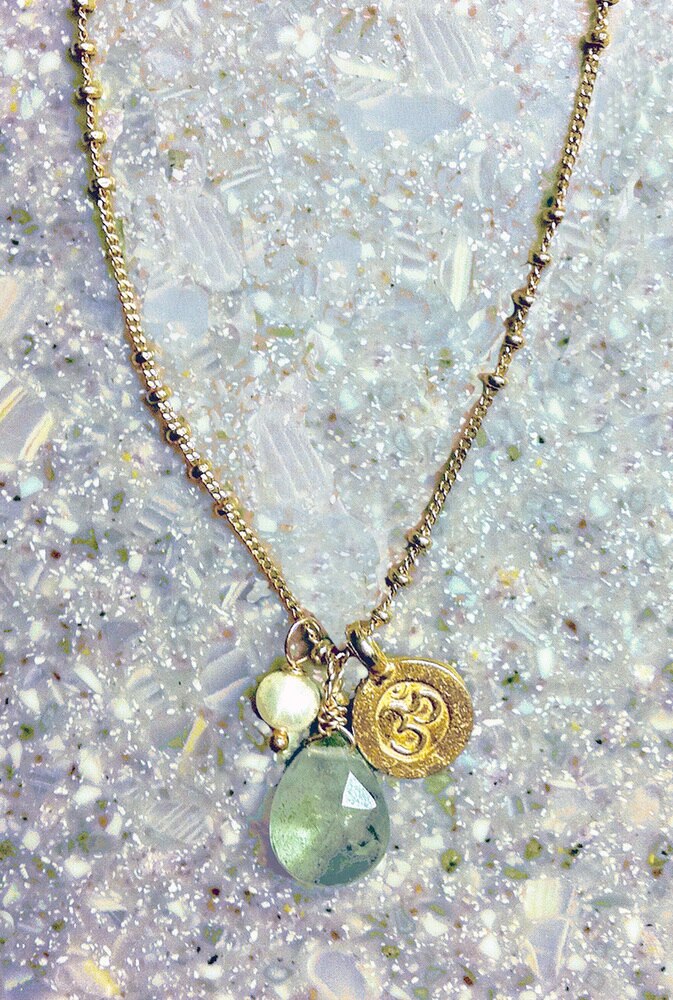 The delicate vermeil charm, freshwater pearl and aquamarine stone makes this necklace a thoughtful and memorable gift for anyone whose birthday is coming in March- but order any birthstone you would like! Customization is our pleasure.
Designer jewelry is delivered to you by designer Pam Older who is always striving to do something unique! We love doing custom jewelry too- come see us in our Newburyport, MA shop!
Let us know which piece you love best! All these pieces are exclusively designed by Pam Older Designs.